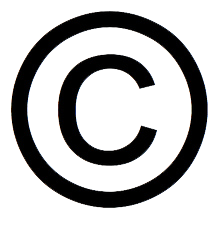 So I just finished up copyrighting the music of Melodic Dirt.  By the time you've read this post I'll have registered both the pdf's of the notated music with lyrics AND mp3 sound recordings to eco.copyright.gov.  Supposedly there's debate regarding whether you need to go through all of this or not.
The fact remains that once you've recorded your music, notated it and wrote down the lyrics… you've basically established a copyright to it.  Registering that copyright with the government will help protect you in legal matters should they arise.  And in todays 'do it yourself' online indie music environment with digital distribution deals (iTunes etc… ) it is a no brainer.  And doing it the right way is both relatively easy and inexpensive ($35 for both the notated music with lyrics and sound recording registered under 'Sound Recording').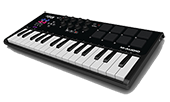 If you're like me and you've recorded your tracks in Pro Tools or any other professional music recording computer software, then copyrighting the melodies of the individual tracks is fun and easy.  All you have to do is grab a midi keyboard and play along with your guitar tracks, bass tracks, vocal tracks etc… to create midi tracks for everything.  If you recorded any piano or synth tracks via midi then those are already ready to go.

Pro Tools comes bundled with free notation software now so all you have to do is open the Score Editor.  This will take the keyboard midi tracks and convert them to notated music.   From there you just print the Scores to pdfs.  You can pay big bucks to upgrade the bundled Score Editing Software to be able to type in the lyrics onto the scores but why do that when you can do the same thing with a simple pdf editor.  My iMac came bundled with pdf editing capabilities but you can buy a super cheap one for Windows.


The bottom line is that if your music is important to you and you're marketing it and selling it online, then you should register the copyrights to your music.  There are some things you won't be able to do legal battle against.  I'm not going to really get into the logistics but if your interested you should do online research as to what you can and cannot protect yourself against.  Once again, the bottom line is that if you're an honest original artist, then you should go through the trouble of registering the copyrights to your music, period.
So, when will the music of Melodic Dirt be posted online?  In a couple weeks!
See you on the flip side very soon!