New PR:  The following Press Releases are a few places to check it out on the web.
Music Industry News Network  | top40-charts.com |  Music-News.com |  Music Crowns
Melodic Dirt's Debut Release Within the Next Couple Months May Yield "Dirt" As A New Genre
After 3 years rest from creating and producing music, Joe will be releasing Melodic Dirt's debut album in the next coming months.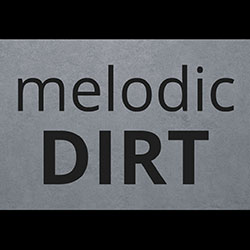 Joe is putting his years of extensive musicianship into a brand new, solo artist, project called Melodic Dirt. This recording has many layers of jazz and gothic undertones mixed with grunge rock in a way that will create new opportunities across the board for new genres of rock. Joe is the front man vocalist, electric guitarist, and bassist. He also produced the drum beats that keep the strong backbone of the Melodic Dirt experience.
Joe comments about his new project, "At the age of 39, there has hopefully gone into this music, half a lifetime's worth of life experiences and music collaboratives, all brought together in 7 recent months, of diligent persistent work, to put forth, 7 songs of worth."
The Melodic Dirt experience melds modern rock and vintage jazz into a new style of grunge rock that blends in a dark tonal eclectic character into its overall sound. This experience will both pull the listener in and push them away, as most good music does. The overall ambiance of the Melodic Dirt sound is positive vibes emerging from the darkness or rock infusing with modes of darker jazz elements.
There is a rich depth of introversion immersed into the intelligent modes of mood and character that create an evocative experience for the listener. This sound, Melodic Dirt, invokes the message that there are other realms of existence, other realms of thought and modes of perception and understanding that are oftentimes unrealized as we struggle with the daily grind of modern survival.
The Melodic Dirt website has a signup form for those who are interested in receiving news when the debut recording is released. There is also more information about Joe along with blog posts that he has published for fans to be able to keep up to date for this anticipated debut release.
About Melodic Dirt:
This new project is from sole artist, Joe who has played drums for many years but for this recording played guitar, bass, keys/synth, and is the front man on vocals. He's been a working drummer/musician for many years and has played projects from cruise ship shows to opening locally for bands such as Godsmack and 24/7 Spies, and a variety of freelance recording projects.