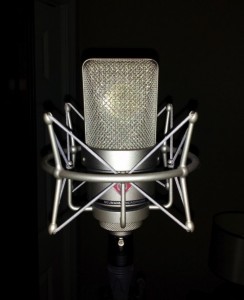 I'm not perfect… I'm a perfectionist.  Melodic Dirt is very imperfect, but in a perfect sort of way.  I've been spending most of my available time developing the vocals for the music of Melodic Dirt.  The extra time put into this is shaping up nicely and I can't wait for people to hear it in it's entirety.
Basically I got sort of a rock thing going on but melodically I have different influences.  "From where" you ask?  How about legendary jazz musicians.  I did after all spend most of my college years delved into jamming and gigging music along the lines of John Coltrane, Thelonious Monk, Jackie McClean, Charlie Parker, Miles Davis, Archie Shepp, Yusef Lateef etc…
Rockwise, I've followed artists such as Deftones, Korn, Nirvana, Foo Fighters, Soundgarden, STP etc…  I guess I have found myself emulating people like Dave Grohl or even Sully from Godsmack.  "Why" you ask?  Because I have spent most of my music 'career' as a drummer.  I got some cool bragging rights to things as a drummer that are fun to talk about over a good draft beer.  But lately I've been feeling like everything and my whole life has led up to Melodic Dirt.  And although I will not be a singer/guitarist simultaneously as a performer, I do have some decent rock guitar skills.
I truly do believe that it will become a household name while remaining dark, tweaked, beautiful and sometimes eclectic.  I really have honed into laying down some melodically beautiful and dirty music.  It has a rock foundation with jazz/gothic under/overtones.
I can't wait for you to hear it.  I hope it will affect your lives as it has affected mine.  There is sort of a before and after sense of being that I get from listening to it.  It's kind of quirky in a distinct original way.  For me, listening to it affirms that there is something out there that is unexplainable.  That there are other realms of being and consciousness that do exist beyond our normal everyday perception.
"When" you ask will you be able to check it out?  Soon… I'm hoping to have it all wrapped up and ready to go by early 2014.  7 songs, under 30 minutes.  Get ready for Melodic Dirt.  See you on the flip side soon.  For more insight into this Indie Grunge Rock with Jazz Gothic undertones phenomenon, check out the intent of content article.